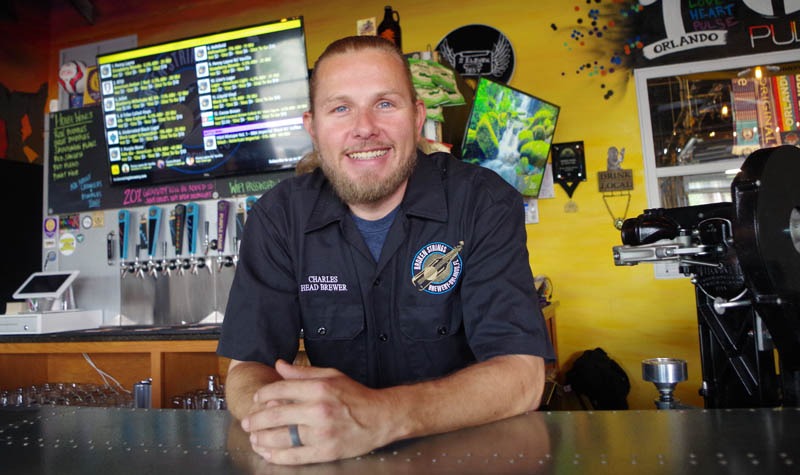 Head Brewer & Managing Partner
Charles Frizzell is a third generation brewer, following in the footsteps of his Grandfather and Great Grandfather in the brewing industry. He got his start home brewing while attending the Rosen College of Hospitality Management by learning from Professor Ed Measom. While attending UCF he graduated with a degree in Hospitality and Tourism Management. Charles has over 20 years experience in the food and beverage industry, which gives him a unique insight into customer service, experience and delivering a quality product.
Adam is the taproom manager, whose military background brings organization and logistical harmony to the Broken Strings Brewery portfolio. Hailing from Colorado, Adam developed a taste for the craft brewery industry during his collegiate years at Colorado State University, after which he began bar tending for a local casino and brewpub called Dostal Alley. This is where his education about the industry began and also where he learned about the daily operations of an independently owned small business. A few years later, Adam honorably served his country as an enlisted member in the active duty U.S. Air Force and another enlistment in the U.S. Air Force Reserves at Patrick AFB, FL. When his enlistment in the U.S. Air Force Reserves was complete in 2012, Adam noticed a void of microbreweries in the local Orlando area and started the process of opening a locally owned and operated brewery. That is when he met Charles and tried his home brews, knowing that his amazing beers would complete the circle.